MISSION TO HELP AND SUPPORT WOMEN IN AFGHANISTAN
One of the inspirations behind Orzala Beauty was to empower and support women in Afghanistan. The saffron industry has been growing, and Afghanistan has produced some of the highest quality Saffron in the past years in the world. Afghan Women make up the majority of the workforce behind this beautiful spice. They handpick the saffron flowers during harvest season in October/November. Most women in rural areas of Afghanistan have no access to the labor market, and being able to work and earn their income is meaningful empowerment and support. A woman that can produce her own income, separate from her husband or father, can have greater control over her life. Since the Taliban seized control of Afghanistan, employment opportunities for women have become rarer. However, the saffron industry is still intact and unchanged because the Taliban cannot reach those workers in rural areas. As the Afghan Saffron industry grows, so do the employment opportunities for female workers. There is more need for jobs in quality control and seasonal saffron laborers employment agencies; women art taking these positions. Now there is even a Female Saffron Women Growers Association and other co-operatives, run totally by Afghan women in their quest for sustainable livelihoods. By producing products with Afghan Saffron, Orzala Beauty supports and assists all the fantastic women making a difference in the Saffron Industry in Afghanistan.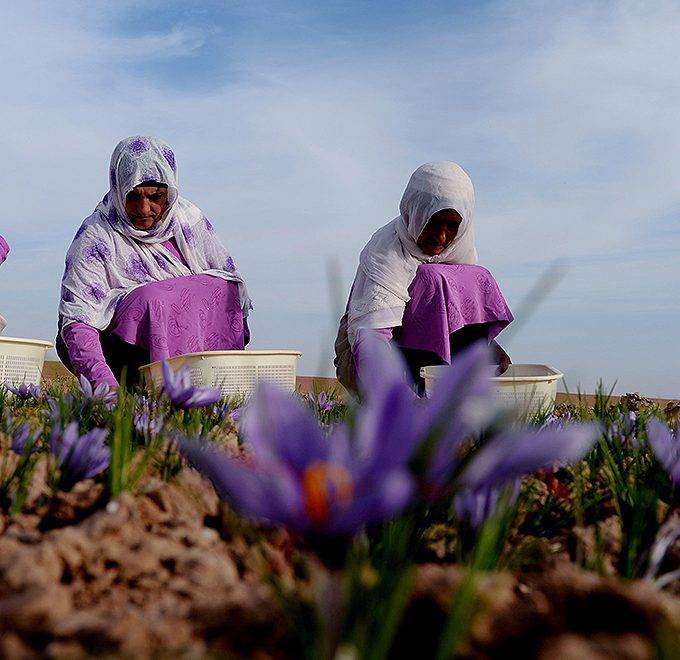 At Orzala Beauty, we embrace a conscious commitment to supporting Afghan farming communities, the surrounding villages that rely on them, and the sensitive and critical ecosystems throughout Afghanistan. Because our founder lived for a decade among Afghanistan's farmer community, we at Orzala Beauty have an inherent understanding of their needs and challenges. Over the last three years, we have learned that relying on NGOs who pull out after a few years was not the way to help raise the struggling farmers out of the abject poverty that had become the norm. 
We would love to offer the US and the world consumers a chance to try the incredible healing benefits of premium Afghan saffron safely and sustainably. Our products provide customers with an organic, non-GMO, and preservative-free option to experience the beauty of clear, radiant, and youthful skin brought by Afghan Saffron.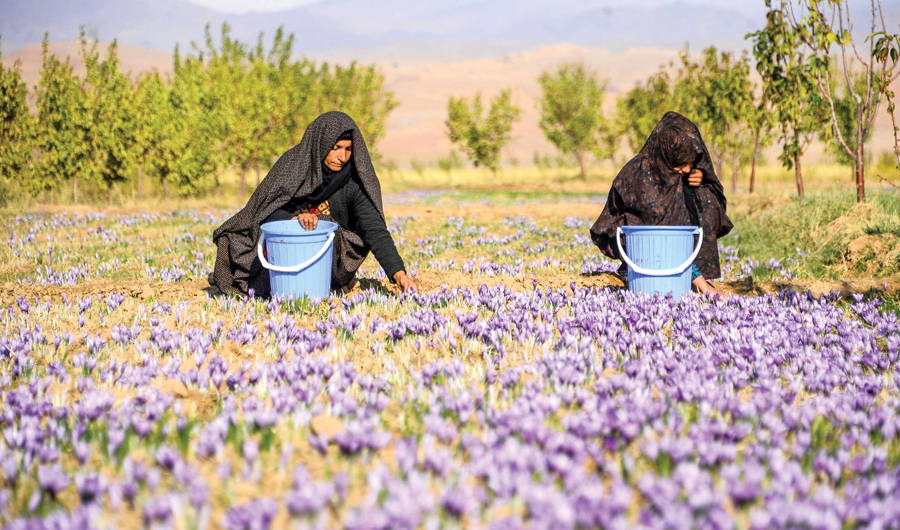 In this photo taken on November 5, 2019, workers harvest saffron flowers in a field in Herat province in Afghanistan.